Wolfson Micrelectronics chip selected by Lenovo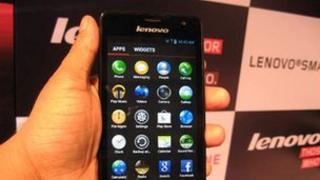 Audio technology developed by Edinburgh-based Wolfson Microelectronics has been selected by Lenovo for its new smartphone.
The Wolfson chip will be incorporated in Lenovo's latest smartphone - the IdeaPhone K900.
The model will initially be available only in China and selected countries later.
Wolfson recently signed a fresh deal with Samsung to supply it with audio microchips over several years.