Scottish Friendly reports sales 'momentum'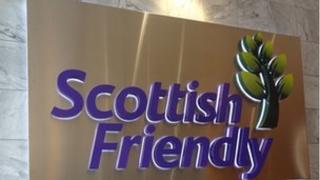 Financial services group Scottish Friendly has reported that sales are showing "no signs of losing momentum", following a strong year in 2012.
The mutual society said core life and pension sales to 1 April were up by 106% on the same period last year.
In 2012, sales rose by 35% to £8.5m, while funds under management also climbed by £27m to £924m.
The group attributed its success to alliances which had helped it diversify product range and distribution routes.
Last year Glasgow-based Friendly secured new partnerships with Beagle Street - part of the group behind comparethemarket.com - and Neilson Financial Services, under its Smart Insurance brand.
Both companies offer a range of life assurance and critical illness products.
Chief executive Fiona McBain said: "Scottish Friendly's 2012 results and our excellent start to 2013 demonstrate that innovative organisations such as ours can continue to build a competitive edge despite an extended period of exceptionally difficult economic circumstances."