PwC forecasts net rise in Scottish employment by 2018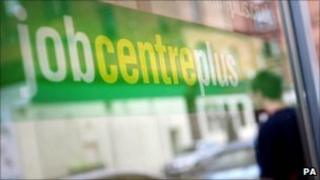 Scotland could outperform the UK's other devolved nations in terms of creating new jobs over the next five years, according to a report.
Business advisors PwC suggested Scotland could see a net jobs increase of 61,000 by 2018 if the "tentative" economic recovery is uninterrupted.
But it warned many of those could be part-time, temporary and lower paid.
Its forecast for net jobs creation in Wales and Northern Ireland is 12,000 and 9,000 respectively.
For the UK as a whole, the report expects net employment growth of 850,000 by 2018.
Earlier this month, official figures showed unemployment in Scotland fell for the seventh time in a row between February and April, to stand at 194,000.
The PwC report, which was released ahead of next week's UK government Comprehensive Spending Review, is forecasting 146,000 new jobs in Scotland by 2018.
But it expects losses of about 85,000 in the public sector, bringing the net estimate down to 61,000.
The report also warns that many of the private sector job gains could be part-time and temporary and at the lower pay end, with fewer benefits than either full-time permanent jobs or those public sector jobs expected to be lost.
It also suggests real wage growth is likely to remain "more subdued" than in previous economic recoveries.
'Strong performances'
Paul Brewer, PwC's head of government and public sector in Scotland, said there had been some strong Scottish business performances over the past few months in terms of growth, markets and products.
He added: "This trend of weak but steady recovery in the Scottish economy is to be welcomed and it is hoped that this will soon translate into further jobs being created.
"But with the employment market appearing to adjust to accommodate an ageing population, it is vital that we also continue to invest in measures that are designed to boost youth employment such as apprenticeships."