Scotmid and Penrith co-ops to merge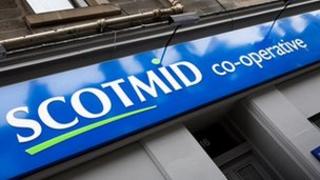 The co-operatives Scotmid and Penrith have agreed to merge creating a group with more stores across Scotland and the north-west of England.
Scotmid is the bigger of the two with 5,000 staff in 350 retail and service outlets while Penrith has nine shops and Post Offices across Cumbria and County Durham and employs 197.
Scotmid whose outlets include Semichem and The Fragrance House took over the Botterills chain last year.
The deal needs approval from members.
Scotmid has nearly 250,000 members and in its last financial year had an operating profit of £6m on a turnover of £428m.
Penrith is Cumbria's largest independent co-operative society with 25,000 members. Last year its turnover was £13m.