Gaming tech firm GamesAnalytics secures £860,000 in funding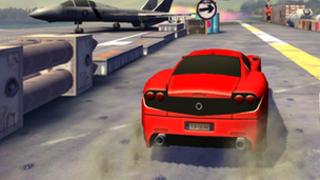 A Scottish firm which offers predictive modelling technology to games developers has secured £860,000 in public and private funding.
Edinburgh-based GamesAnalytics is being backed by investors Par Equity and STV Group, as well as Scottish Enterprise.
The cash will be used to accelerate product development and strengthen sales and marketing activities.
It will also help the firm increase its reach in Free-2-Play sectors such as cloud gaming.
GamesAnalytics, which was formed in 2010, uses technology to provide a customer feedback tool to the gaming industry.
Its data analytic services are designed to help games developers increase revenue by understanding players' behaviours and optimising game play.
GamesAnalytics chairman Tim Christian said: "The company has made significant progress over the last couple of years developing its technology and analytics services as well as establishing an impressive cross-platform client base, following its initial modest angel investment.
"This new investment will enable us to accelerate platform development and deployment across all gaming sectors and the company is committed to developing best-of-breed analytics tools which enable publishers and developers to deliver intelligent Player Relationship Management strategies."
The new funding round includes follow-on investment of £405,000 from Scottish Enterprise via the Scottish Investment Bank's Scottish Co-investment Fund.
It is the first stage of a planned £2m investment programme.
GamesAnalytics employs engineers, analysts and game designers in Edinburgh, as well as commercial teams in San Francisco and London.