Alliance Trust 'outperforms' market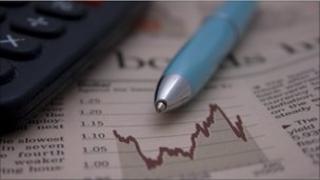 Dundee-based investment firm Alliance Trust has said it continues to outperform the market as it releases half-year results.
The company said it delivered a total Net Asset Value (NAV) of 12.5% in the first six months of the year.
Alliance said its investment team was managing total assets of £4.6bn, of which £1.5bn were third party assets under management.
Last year Alliance Trust announced a restructuring plan after criticism.
The number of direct equity holdings was reduced from 200 to just over 110.
Alliance's largest equity holding of £73m is in American pharmaceutical firm Pfizer. It also holds £58m worth of shares in Walt Disney.
Chief executive Katherine Garrett-Cox said: "The equity portfolio remains the key driver of performance and has enabled us to navigate the choppy waters of financial markets, which rose sharply in the first quarter of the year before suffering a dramatic, short-term correction in the last six weeks of the period.
She said she expected the volatility to continue.
She added: "Investors are anticipating a likely change in policy towards Quantitative Easing (QE) in the US and look for clarity of policy from the new governor of the Bank of England.
"However, we are confident that our bottom-up, long-term global approach to stock selection will help us identify and invest in the companies that can thrive in this environment."