Media group STV raises prospect of dividend return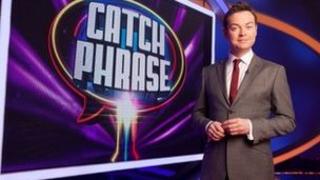 STV has signalled its intention to resume paying a dividend for the first time since 2006, after posting strong first-half results.
The media group has proposed a 1.5p per share final dividend for 2013, to be confirmed early next year.
The move came as STV reported revenue growth of 84% in STV Productions and a 19% rise in digital revenues for the six months to the end of June.
Net debt was also reduced by 22% to £43.4m over the period.
Revenues climbed by 8% to £51.2m, while operating profit was in line with expectations - rising 1% to £8.2m.
STV national airtime revenue was up 4% in the first half, while the regional airtime market ended the period down 6% "against challenging comparatives".
The group said the regional market was continuing to improve in the third quarter, with a return to cumulative growth of 2% expected by the end of September.
Quiz show
STV Productions secured a number of re-commissions during the first half, including a second series of Fake Reaction, 60 episodes of Antiques Road Trip and 10 episodes of Celebrity Antiques Road Trip.
The production wing has also just announced a re-commission of quiz show Catchphrase, produced for ITV1.
STV chief executive Rob Woodward said: "We have delivered another strong financial performance with a further significant reduction in net debt.
"We are pleased to announce our intention to return to dividend for the 2013 full year."
He added: "The key is to deliver our strategic objective of achieving 33% of our profits from non-broadcasting activities by the end of 2015. Today's results confirm we are on track to achieving that."