VisitScotland says tourism drives boost economy by £310m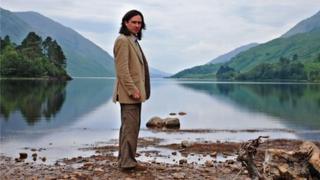 VisitScotland's two main marketing campaigns have brought nearly £310m in extra economic benefit for Scotland since the start of last year, according to the national tourism organisation.
VisitScotland's estimate is 14% up on the same period in the previous year.
The body said it had targeted established and emerging markets abroad through cross-media marketing.
It also described its Surprise Yourself campaign, aimed at the domestic market, as "highly successful".
The campaign has included a series of TV advertisements narrated by Neil Oliver that highlighted the Year of Creative Scotland 2012, and this year's promotion of the Year of Natural Scotland 2013.
The domestic market accounts for 84% of Scotland's annual visitor numbers.
The tourism organisation is gearing up for a series of big events in Scotland next year, including Homecoming 2014, Ryder Cup 2014 at Gleneagles and the Glasgow 2014 Commonwealth Games.
VisitScotland chairman Mike Cantlay said: "The latest results of our domestic and international campaigns show just how much VisitScotland continues to deliver for Scotland.
"As Scotland prepares to welcome the world in 2014, we're working extremely hard to grasp the magnificent opportunities there are for growth.
"We believe that the tourism industry affects all walks of life and we would call on everyone to recognise the potential that next year's unique events can have for the whole of Scotland."