Drambuie profits and turnover down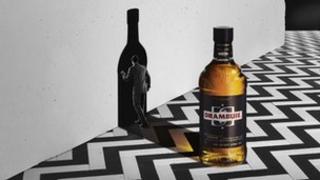 Whisky liqueur firm Drambuie has seen turnover and profits slip as it continues its long-term drive to rebuild the famous brand.
The Edinburgh-based company reported a slight fall in sales in the year to June to £22.2m, while pre-tax profit dropped from £3.8m last year to £3.44m.
However, UK sales grew by 17% on the back of a new marketing drive.
Its sales decline in southern Europe also began to level out, after a sharp drop particularly in the Greek market.
In-market sales across the region were just 1% down on the previous year, and it is now predicting a return to growth in southern Europe next year.
Reporting its annual results, Drambuie said it had enjoyed a much more settled year, despite world trading conditions continuing to be volatile.
In that period, it recruited a new senior regional director to lead the US business, its most important market.
The company now has six brand ambassadors in New York, Boston, San Francisco, Denver, Portland and Austin.
Emerging markets
Drambuie sales in emerging investment markets grew 34% and new distributors were secured in high-growth African spirit markets such as Nigeria, Kenya and Angola.
Drambuie's push into emerging Asian markets continued with the roll-out of a major campaign in Vietnam, spearheaded by its Drambuie 15 brand.
It described results there as "very encouraging".
Chief executive Michael Kennedy, said: "Overall, this has been a positive year in the company's quest to rebuild the Drambuie brand and we are in a good position to make progress in the forthcoming year."