Eye testing firm Optos sees growth in Middle East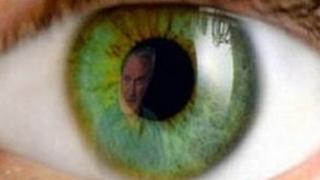 The Fife eye testing firm Optos has reported a drop in full-year profits but said its outlook is encouraging.
The Dunfermline-based company made a pre-tax profit of £5.7m compared with £16.4m in 2012.
However, Optos said it had seen strong customer growth during the period.
And the company said that although the market in some parts of Europe had been difficult - the Middle East represented a "significant opportunity, in particular around diabetes".
Optos sells eye-testing machines that can detect high blood pressure, some cancers and changes in the eye caused by diabetes.
The company said it had established a presence in Dubai to "support this important future market".
It said it had also started to develop business in South America, "which represents an excellent opportunity, particularly in Brazil".
Optos said that, overall, the number of installed scanning devices had increased by its highest ever level with strong demand for its Daytona machines.
Roy Davis, chief executive of Optos, said: "Following a difficult start to the year, we delivered underlying revenue growth and improved cash generation whilst making good progress with the roll out of Daytona.
"The 25% increase in our installed customer base - our largest annual increase yet includes the placement of 1,145 Daytona devices and demonstrates the increasing value of our proprietary technology to eye healthcare professionals globally."