Omega Diagnostics promises future growth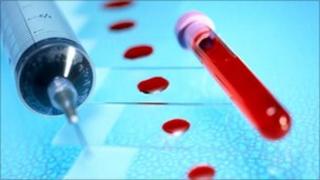 Medical testing firm Omega Diagnostics has increased profits and has promised new projects will deliver "significant shareholder value".
The company reported a 14% increase in adjusted profit before tax for the six months to September 30.
Sales were largely flat during the period at £5.6m.
However the company said that two new projects would deliver "significant shareholder value in the next financial year".
Alva-based Omega makes testing kits for allergies, food intolerance and infectious diseases.
Revenue in its infectious diseases division fell by 12% due to a drop in sales of bacterial tests.
However sales of its Food Detective test increased by 36% with continued growth in its largest market, Poland and further expansion in Brazil and Australia.
Chairman David Evans said: "Trading in the first half of the year is in line with management's expectation.
"The core business has held up as certain headwinds have been mitigated with growth in other parts of the business."