Jobs lost as Verve Group car dealership collapses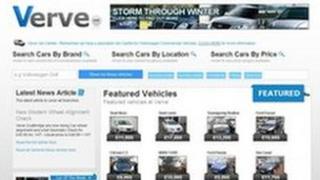 More than 100 people have been made redundant after the Verve car dealership group went into administration.
The Glasgow-based company operated three dealerships across central Scotland, as well as a body shop and a van centre.
It had struggled in recent years, with dwindling sales of new and used cars.
There had also been an unsuccessful attempt to sell the van centre in Baillieston.
Formed in Glasgow in 1998, the Verve Group had dealerships in Coatbridge, Crookedholm, near Kilmarnock, and Bathgate. Its body shop was in Law, near Carluke.
Blair Nimmo, Tony Friar, and David Standish, of KPMG Restructuring, have been appointed joint administrators.
They said the Verve's inability to meet debts owed to car stock funders led to funders repossessing their vehicles and, separately, franchise agreements had also been terminated.
As a result, the business had already ceased trading before the appointment of the administrators, but had retained its full workforce of 125 staff.
However, 115 have now been made redundant with immediate effect. The remaining employees will be assisting administrators in winding down the business.
Mr Nimmo said: "The Verve Group was a well-established business with a committed workforce, and it is the staff which will now be our immediate priority.
"The company had an excellent reputation but has been experiencing serious operating challenges for some time and unfortunately could no longer continue as a viable business."
He added: "We will be working with government agencies to ensure all employee issues are dealt with as quickly as possible. We would like to thank the remaining staff for their continued co-operation during this difficult time."