Pinnacle Technology founder Alan Bonner to step down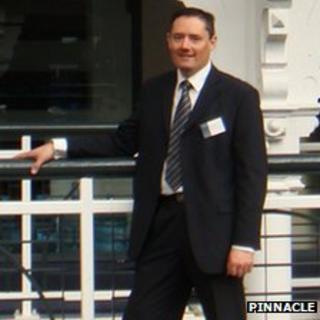 Telecoms firm Pinnacle Technology Group has announced that its founder and chief executive Alan Bonner is to step down after 15 years at the helm.
The announcement came as the company reported a sharp fall in revenues for the year to the end of September.
It blamed the drop in part on a lack of major UK high-profile events over the year.
In 2012 it provided services for events such as the Queen's Diamond Jubilee celebrations and the Olympic Games.
In its trading update for the year, the Stirlingshire-based group reported that revenue fell from £12.7m in 2012 to £10.1m.
It also warned that earnings would show "a significant deterioration" on the previous year.
The statement added: "It should be noted, however, that following the announcement of the interim results to 30 March 2013, the board embarked on a strategic review of the group and has taken robust actions to reduce ongoing costs in recent months.
"As a result, the group is now trading close to EBITDA (earnings before interest, taxes, depreciation and amortization) breakeven on a monthly basis."
Announcing his intention to seek a successor, Mr Bonner said he had decided that "the time is now right to seek my successor".
He added: "I am hopeful that we can soon appoint a new chief executive who will help us achieve our objectives and I look forward to ensuring a smooth transition in the best interests of our customers, staff and all other stakeholders."