Surveys suggest Scottish employers growing in confidence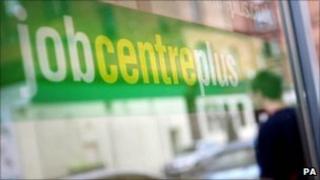 Employers are becoming increasingly confident about the Scottish economy, two new surveys have found.
The Bank of Scotland survey of recruitment agencies showed another sharp rise in the number of Scots finding jobs.
Its Report on Jobs for November showed increases in both permanent and temporary staff appointments.
A separate survey of small businesses in Scotland suggested many planned to increase staff numbers in 2014.
The Federation of Small Businesses (FSB) also found firms looking to boost capital investment in 2014.
The Bank of Scotland report suggested growth in permanent placements was particularly strong in November.
It accelerated to its fastest pace since the survey began in January 2003.
Job vacancies also rose at their fastest rate for more than six years.
Permanent staff
The report's labour market barometer, a composite indicator of jobs market conditions, climbed to 63.2 in November - its second-highest level since survey data collection began.
The report said it was consistent with a sharp improvement in Scottish labour market conditions which was stronger than the UK average.
Permanent staff placements rose at a sharp pace, with more than 55% of Scottish recruitment agencies reporting an increase on the previous month.
Many survey respondents linked the marked rise in appointments to greater demand and increased client activity.
In contrast, growth of permanent appointments eased for the second month running across the UK.
Meanwhile, temp billings in Scotland rose at their sharpest pace since January 2011. The marked rate of growth was also stronger than the UK average.
2014 'a big year'
Job vacancy growth also accelerated further, with demand for permanent and temporary staff rising at a marked rate.
The IT and computing sector continued to post the strongest rise in permanent vacancies in the latest survey period, while the nursing/medical/care sector saw the fastest rise in available temp jobs.
Average permanent salaries also continued to rise strongly in November, albeit at a slower rate than the UK average.
Commenting on the report, Bank of Scotland chief economist Donald MacRae said: "Employers are demonstrating their growing confidence in the continuation of the recovery in the Scottish economy."
Meanwhile, the FSB's Voice of Small Business Index indicated that business confidence remained much higher than it was in the same quarter of the previous three years.
It found more small firms planned to hire staff over the next three months than planned to reduce headcount.
At the same time, 28% expected to increase capital investment over the next year.
FSB Scottish policy convener Andy Willox said: "2014 will be a big year for many Scottish small business owners, not because of political landmarks or sporting events, but because they plan to take their enterprise to the next level.
"Our index shows firms are looking to grow in 2014 and that, year-on-year, Scottish small business confidence is much higher than it has been since we started collecting comparable data in 2010."