Entrepreneurial Spark reports successful year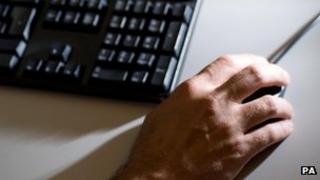 Business start-up support scheme Entrepreneurial Spark (ESpark) has reported a sharp rise in turnover, funding and job creation for businesses under its wing.
ESpark said more than 280 fledgling businesses achieved a combined turnover of £15.6m last year- 342% up on 2012.
Total funding support from private and public sector partners climbed to more than £8m from £2.5m.
ESpark said the number of jobs created by start-ups more than doubled to 520.
Its latest annual Impact Report also reported that 259 new patents, trademarks and franchises were recorded by ESpark-supported businesses last year.
ESpark founder Jim Duffy said: "As the Impact Report shows, there is a huge appetite for promoting entrepreneurship in Scotland and we are extremely appreciative for all the businesses and organisations that have supported us over the past year.
"There are some big numbers in this latest report and we look forward to working with our partners to try and achieve even bigger and better things in 2014.
"Obviously, the report outlines the overall numbers of all businesses within ESpark, but we must acknowledge the individual entrepreneurs that have pushed themselves and their businesses to new heights."
'Collective success'
He added: "Their commitment, passion and drive is out of this world, and each and every one of them has played a massive role in the collective success of ESpark."
ESpark has launched a new platform, known as the Nest, to help businesses make the next step in their development.
The 12-month incubator programme aims to help businesses become more resilient and "opportunity-hungry", while focusing on issues such as finance, debt and recruitment.
ESpark was founded in 2011 and is backed by some of Scotland's top business leaders, including Lord Haughey, Sir Tom Hunter and Ann Gloag.
It operates as a free service for start-up and early stage businesses that are nurtured through accelerator programmes based in Glasgow, Edinburgh and Ayrshire.