Hospital IT firm Craneware secures US contracts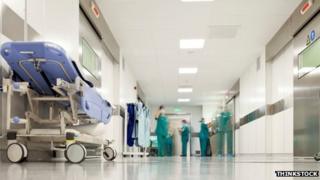 IT firm Craneware has announced it has secured two long-term contracts with large hospital groups in the eastern United States.
One contract is expected to deliver revenue of £2.3m to the group over five years, while the second is worth nearly £1.9m over its seven-year term.
The first hospital contract is for multi-product software for specialty care facilities and programmes.
The second deal involves pharmacy software and related services.
The announcements followed the signing of a nine-year multi-product contract with a medium-sized US hospital group.
Edinburgh-based Craneware specialises in software solutions for the US healthcare market and employs more than 200 people.
'Significant contracts'
Craneware chief executive Keith Neilson said: "We are delighted to have secured these three significant contracts in recent weeks, all of which contain strategic product sets over multiple years.
"These competitive wins demonstrate the relevance of the Craneware product suite to all sectors of the US healthcare provider market, building on the increase in sales we have witnessed in the first half of the financial year and underline our leading position within the revenue integrity marketplace."
The Edinburgh-based group reported recently that it made a pre-tax profit of £2.9m in the final six months of 2013 - a rise of 7% on the previous year.
Its overall sales grew by 5% to £12.7m.