Drilling operator KCA Deutag wins first Canadian contract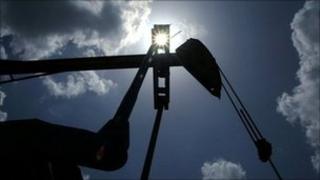 KCA Deutag, one of Aberdeen's biggest offshore oil drilling operators, has won its first contract to break into the fast-growing Canadian market.
It won the contract from ExxonMobil Canada, for work in the Hebron Project which is operated by the oil major.
The field is thought to contain 700 million barrels of heavy oil, in the Atlantic off St John's in Newfoundland.
The firm's platform services division is to provide drilling operations and maintenance services contract.
There will be an initial three-year pre-operations phase, and then nine years operations and maintenance, with an option to extend.
KCA Deutag already operates in the North Sea, Russia, the Caspian basin and the Middle East, with an engineering base in Germany.
With its headquarters in Aberdeen, it employs 8,000 people and in 2012 revenues ran to $1.7bn (£1.05bn).
It operates 33 offshore rigs and platforms, as well as owning and operating five mobile offshore drilling units. It also has 60 land drilling rigs.
The company sees the move into eastern Canada as "a key strategic success". Rune Lorentzen, president of offshore for KCA Deutag, said the award of its first Canadian contract was "an excellent result".