Scottish law firm Morton Fraser reports profit surge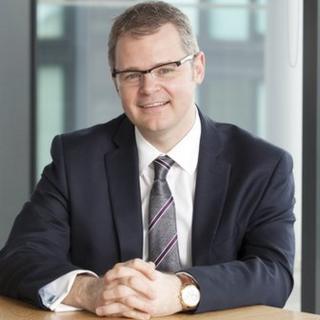 Scottish law firm Morton Fraser has reported a surge in revenues and profits, following its merger last year with solicitors Macdonalds.
The firm, which operates in Edinburgh and Glasgow, saw revenues rise 24% to £16.9m, while net profit was up by 42% to £5.5m in the year ending 30 April.
Morton Fraser said its results were boosted by the Macdonalds merger and a number of new client wins.
The law firm currently employs more than 270 people.
Morton Fraser chief executive Chris Harte said: "We have made good headway into new business streams across all of our key sectors.
"It's an interesting market we're now operating in and we're confident that a competitive and dynamic Scottish firm can continue to benefit from the changes in our market.
"As well as a number of new client wins, we recently attracted significant hires to our private client team, and our real estate and planning practices.
"Alongside driving growth, we're pleased to have ended the year debt-free, making us well placed to implement our investment plans over the medium to long term."
Morton Fraser offers legal services to private companies, the public sector, charities and individuals.
Its clients include Diageo, Royal Mail Group, the Ministry of Defence, Transport Scotland and Scottish Canals.