KCA Deutag wins £100m drilling contract in Angola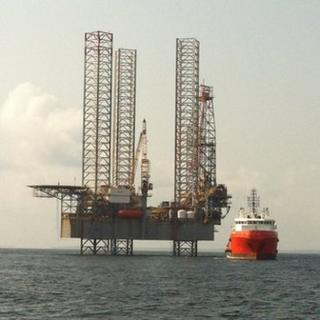 Aberdeen-based offshore oil drilling operator KCA Deutag has won a contract in Angola worth just under £100m.
Under the terms of the deal, it will provide Angola's national oil company, Sonangol, with drilling services at various offshore locations.
KCA Deutag will provide one of its two jack-up rigs, the Ben Rinnes, for drilling operations.
About 100 people will be employed under the two-year contract, which has a further two-year extension option.
KCA Deutag has been operating in Angola since 2005, where it currently manages three platform drilling rigs.
Rune Lorentzen, president of KCA Deutag's offshore division, said: "We are extremely proud to partner with Angola's national oil company.
"This award is a reflection of the quality and strength of our operations across the globe, and our approach to working with our customers to understand their needs and provide them with drilling solutions for the future.
"Angola is the second largest oil producer in Africa and it continues to be a major hub of activity for KCA Deutag.
"We have worked hard to build a strong presence within the region and this contract will only serve to enhance our operations even further."