SSE loses 110,00 customers despite price freezes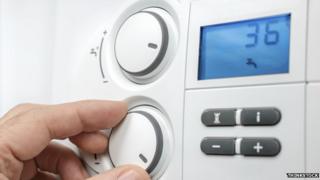 SSE, the UK's second-largest energy supplier, lost 110,000 customers over the last three months despite freezing prices.
From March to June, its number of electricity and gas customers dropped from 9.10 million to 8.99 million.
The firm blamed "very competitive market conditions" for the fall.
The drop in business comes after the energy provider announced in March that it would freeze prices until January 2016.
During the same period, customer gas usage also fell by 29% and electricity by 7% because of milder weather.
Earlier this year, the firm reported that it had lost 370,000 customer accounts in the first financial quarter.
But the business, which plans to cut 500 jobs, said its financial performance was on track as it looks to boost its dividend at a rate that at least keeps pace with the retail price index (RPI) measure of inflation for 2014-15. RPI inflation stands at 2.6%.
Market probe
SSE, along with the other big energy providers, has come under fire for raising prices and now faces a Competition and Markets Authority (CMA) probe to see if there is enough competition in the UK energy market.
The CMA is expected to publish its provisional findings in May or June next year.
In October last year, SSE announced an 8.2% rise in prices for both gas and electricity.
It said the investigation was an "important opportunity to demonstrate the competitiveness of the energy market in Great Britain."
The energy supplier has also set out plans to invest £5.5bn in new energy facilities up until March 2018, including £1.6bn in the current financial year.
Last week, the group was granted planning permission to build a £1.2bn undersea electricity cable linking green energy projects between Caithness and Moray.