STV 'breached broadcasting rules' on referendum day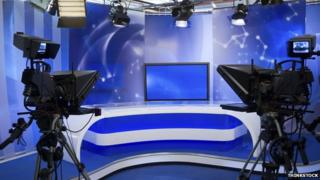 STV has been found to be in breach of broadcasting rules for showing a repeat of a current affairs programme on the day of the independence referendum.
The repeat of Scotland Tonight was broadcast on the local station STV Glasgow at 15:00 on 18 September.
The programme - shown on its main channel the previous day - discussed the referendum campaign.
The broadcaster reported itself to regulator Ofcom and said it had tightened procedures.
Rules about what can be broadcast on polling day are very strict.
Opinion polls, interviews with politicians and debates on election themes are not broadcast.
The Scotland Tonight programme, shown on STV at 10.30pm, is normally repeated the next afternoon on STV Glasgow.
'Unfortunate incident'
STV said that in this case, the edition of Scotland Tonight which had been broadcast live on 17 September "was not suitable for repeat on the day of the Scottish independence referendum".
It added that this "unfortunate incident" had been caused by "human error".
The programme itself did not break any codes - the issue was with the repeat on polling day.
The small audience for STV Glasgow means the impact of the broadcast would probably have been limited.
The most recent data from the body that compiles the TV ratings - BARB - suggests that just 15,000 people watch STV Glasgow at some point each day. No ratings were published for individual programmes.
Earlier in the year STV said the channel was hitting its targets.
STV Glasgow is one of the UK government's chain of local TV stations across Britain. The company plans to open a sister station in Edinburgh in January and more will follow in Ayr, Dundee and Aberdeen.