Duncan & Todd eyes further expansion after investment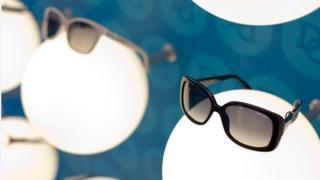 Optical chain Duncan & Todd is eyeing further expansion after securing £3.5m of new investment from the Business Growth Fund (BGF).
The company recently increased its branch network to 30 after purchasing 20:20 Opticians, which operates six retail sites in Edinburgh and Glasgow.
It said it now had a strong platform to expand further into the central belt.
BGF, which originally invested £5.6m in Duncan & Todd in December 2013, remains a minority shareholder in the company.
Last year Duncan & Todd acquired Gunn & Galbraith, an independent optician based in Dunfermline.
It also recently completed a £1m upgrade of its manufacturing facility in Aberdeen, doubling the group's manufacturing capacity.
The facility will serve Duncan & Todd's own retail stores as well as providing lenses to third-party opticians and laboratories.
Duncan & Todd managing director Frances Duncan said: "The funding from BGF has helped us to grow our business and the follow-on investment is now boosting our expansion across Scotland."
Paradigm investment
In a separate development, Aberdeenshire-based drilling services firm Paradigm has announced a £5m injection from new investment partners.
The investment, from Buckthorn Partners and Saudi Aramco Energy Ventures, will be used to help Paradigm broaden its product portfolio and bolster its research and development (R&D) activities.
Paradigm said further funding could be made available as the business looks to expand its technology portfolio.
The company is targeting turnover of £10m in 2015 - a projected rise of 54% on last year. It employs 52 people and plans to recruit an additional 10 in the next six months.
Paradigm operates from a 40,000 sq ft base near Inverurie, and plans to open another large facility in Aberdeen to accommodate its drilling tools and R&D functions.
Managing director Fraser Innes said: "Despite the gloomy market conditions at present, we have an exciting range of growth opportunities ahead in technical and geographic terms.
"With the support of our new investors we will also accelerate the development of our horizontal drilling system which has the potential to change the way that all horizontal wells are drilled.
"Technology like this will be essential to improve the economics of drilling horizontal and extended reach wells and this is more relevant today than ever."