Wood Mackenzie staff in line for payout from takeover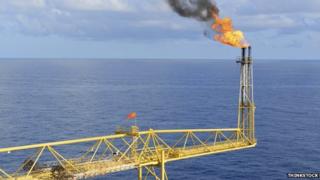 More than 200 staff at Edinburgh-based Wood Mackenzie are in line for a £500,000 average payout when their energy consultancy is sold to a new American owner, BBC Scotland understands.
The company is being bought by New Jersey-based risk data specialist, Verisk Analytics, for £1.85bn.
American private equity firm, Hellman & Friedman bought Wood Mackenzie in 2012.
The firm has more than 900 employees in 20 countries.
Half of them work in Scotland and half the Scots are shareholders.
Employees are understood to own about a quarter of the company and they will get the same payment per share as the majority shareholder.
Wood Mackenzie provides data and analysis to the energy and mining industries.
Founded in 1844, it has nearly 800 global energy clients.
Verisk is known primarily for providing risk assessment data to the insurance industry.
The transaction, which is expected to close during the second quarter of 2015, advances Verisk's strategy to expand internationally.
'Excellent addition'
The firm said the combined company would be a global leader in data analytics.
Wood Mackenzie's CEO, Stephen Halliday, will continue to lead the business, reporting to Verisk president Scott Stephenson.
Mr Stephenson said: "Wood Mackenzie is a world-class company and an excellent addition to the Verisk family.
"The company has significant opportunities in the global energy, chemicals, metals and mining verticals, a track record of consistent revenue growth and profitability, distinctive and mission-critical solutions, and an impressive management team."
Mr Halliday said: "This combination is a natural home for the business we've built over the years and a great opportunity for our customers and employees.
"Our teams stand ready to build on the strength of our existing solutions with the benefit of Verisk's analytic expertise, customer relationships, and financial resources."