Deloitte appoints new senior partner for Scotland and NI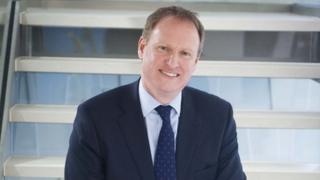 Business advisory firm Deloitte has appointed a new senior partner for Scotland and Northern Ireland, as part of plans to achieve further growth.
Steve Williams, who has spent more than 23 years at Deloitte, will take up his new position next month.
He replaces Ian Steele, who has held the senior partner role since 2010.
Mr Williams currently leads Deloitte's financial services practice outside of London.
He has recently been spearheading the firm's efforts in Scotland's financial services sector, focusing on the "challenger bank" market.
Mr Williams said: "Scotland and Northern Ireland are incredibly dynamic markets, and I'm honoured and very proud to lead Deloitte's practices in both countries.
"In this changing market, there are significant opportunities for us to further build our reputation within the oil and gas, food and agriculture, 'challenger bank' and asset management sectors.
"At the same time, we are uniquely placed to provide continued support to the public sector in both Scotland and Northern Ireland."