Iona Energy asks creditors to postpone $135m in payments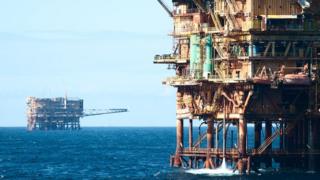 A Canadian oil firm with UK North Sea assets has been forced to ask creditors to postpone $135m (£90.5m) in payments.
Iona Energy has convened a bondholders' meeting, with a proposal to restructure its finances following the drop in oil price.
The financial move would mean the conditions of the bonds, issued in 2013, would be changed.
Some payments would be withheld until the Orlando oil field begins production.
A debt-for-equity offer is being made.
The Toronto-listed company is also reviewing how to raise enough additional capital to get to that point.
The Orlando field, in the central North Sea, is 75% owned by Iona Energy, where it is also the operator.
Of the bondholders, 40% have already committed to agree to the deal. The company needs two-thirds support at its meeting on 27 March.
Chief executive Tom Reynolds said the set of proposals represented "a very positive step forward".