Scotgold appoints Nathaniel le Roux as chairman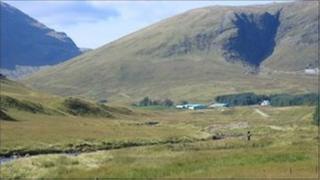 Scotgold Resources has announced the appointment of a new chairman as it continues its bid to extract gold from a Scottish mine.
Nathaniel le Roux takes on the role from Phillip Jackson, who had served as interim chairman since December.
Mr le Roux became a substantial shareholder of Scotgold through a placement in February last year, which took his holding in the company to 8%.
He later increased his stake and now owns more than 40% of the business.
A former chief executive of IG Group plc, Mr le Roux is an independent director of the London Metal Exchange.
Managing Director Richard Gray said: "It is a significant benefit to the company that such an ardent supporter should take on the role of chairman, and we welcome his experience and insight in taking Cononish into production at the earliest opportunity. "
The appointment comes a day after Scotgold announced a pre-tax loss of 1.2m Australian dollars (£622,000) for the six months to the end of December.
For the same period in 2013, it announced a loss of about £518,000.
Its latest results were impacted by ongoing exploration costs, which amounted to more than £100,000.
Scotgold is looking to produce gold at Cononish near Tyndrum in Stirlingshire.
A revised mine development plan for Cononish is scheduled for completion in the second quarter of this year.