Alliance Trust hits back over challenge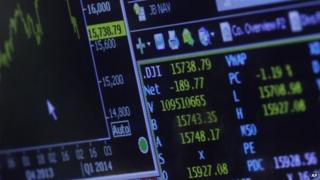 Dundee-based finance firm Alliance Trust has said the challenge to its board from its biggest shareholder threatens its existence.
It has launched a defence against Elliott Advisers UK, which wants three new members elected to the board at the AGM next month.
Elliott, which has a tenth of the shareholding, believes the company has been under-performing.
It thinks costs are too high and has challenged the management's strategy.
The response from the board said the Elliott challenge, lodged on 16 March, was intended to be disruptive and short-term.
The board said that the three men being put forward by Elliott could not be seen as independent and could exert undue influence in Elliott's favour.
The Alliance Trust board said it had been planning to recruit non-executive directors later this year, and that it was proud of being 40% female.
Both the chairman and chief executive are women - Karin Forseke and Katherine Garrett-Cox.
Alliance Trust said that Elliott had a short-term strategy of disrupting the company and then selling off its stake.
A statement said: "Elliott has repeatedly proposed that Alliance Trust should launch a tender offer for 40% of its outstanding shares at a very narrow discount, which would require a significant liquidation of the company's assets.
"The board considers that this type of action potentially threatens the very existence of the company, and rides roughshod over our long-term shareholders, our customers and our over 250 employees."
Karin Forseke said: "Elliott's proposed resolutions are completely unacceptable.
"The board believes they are a pre-cursor for further disruptive actions from Elliott which are likely to focus solely on engineering an exit from their shareholding and would not be in the interests of all of our shareholders.
"Alliance Trust's board is diverse, dynamic and more than fit for purpose.
"We pride ourselves on our transparency and honesty with all our shareholders, and as a board, we will not lie down and allow one shareholder to dictate the future of Alliance Trust."