Faroe Petroleum confirms Norwegian exploration plans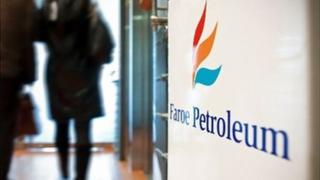 Faroe Petroleum has confirmed that it is committed to its exploration programme off Norway this year, despite the fall in oil prices.
The Aberdeen-based firm said it was proceeding with drilling at four wells.
It added that its programme would benefit from Norway's 78% exploration tax rebate.
The commitment was made in Faroe's annual results statement for the year to the end of December.
It reported flat revenues of £129.2m for the year, with a post-tax loss of £55m after impairment charges of £38.5m and exploration write-offs of £131.7m.
Faroe described itself as "particularly robust", with a "significant" cash position and sustained production and cash flows from producing assets.
It has anticipated average full-year production in the range of 8,000 to 10,000 barrels of oil equivalent per day from all fields.
Faroe has a production portfolio of seven principal fields, split evenly between oil and gas.
'Excellent results'
Chief executive Graham Stewart said: "We are pleased with the progress of the company in 2014 despite the low oil price environment.
"Operationally, the year delivered excellent results for the business with significant exploration success at the Pil and Bue wells, sustained production coming in at the upper end of expectations with Njord and Hyme back on production, and the acquisition of the Schooner and Ketch UK gas fields.
"Our Norwegian position is now one of the most significant of any UK independent E&P (exploration and production) company.
"Despite the challenging market conditions, the company is set for another year of growth, with a fully-funded drilling programme of low cost, high impact exploration wells, all of which will benefit substantially from Norway's tax-based exploration financing incentives."