Scots outdoor clothing firm reports turnover growth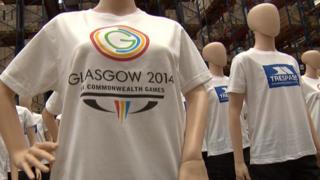 The parent company of Trespass, the outdoor clothing retailer, has reported a 14% growth in turnover in the last financial year.
The Glasgow-based firm saw pre-tax profits in the year to June 2014 rise from £4m to £4.23m on turnover of £86m.
The firm has said currency movements helped profitability, as it buys much of its stock from overseas in foreign currencies.
Director Akmal Khushi said it was also due to improved margin on retail sales.
He described it as "a satisfactory performance in such a competitive marketplace".
Mr Khushi runs Trespass with fellow directors and family members Ajmal and Usman Khushi.
Director salaries
It operates under the group company name of Jacobs and Turner, which began as a uniform maker in Glasgow in 1938.
Bought by the family in the 1960s, the Trespass brand began in 1984.
The group has more than 150 stores, a few operated by retail subsidiaries in Belgium, France, Germany, Holland and five in Poland, while it also trades as Nevisport.
The total workforce throughout last year averaged 1,378 - of whom 1,190 were in retail.
The top-paid director earned £221,000, and the three directors between them received pay of £479,000.
Trespass was the official uniform provider for the Glasgow 2014 Commonwealth Games - after the end of the firm's financial year.