Speirs Gumley expands operations to Edinburgh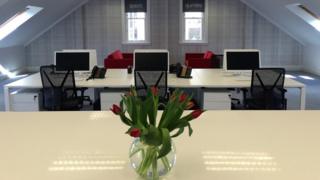 Glasgow-based property management company Speirs Gumley is expanding its operations by opening an office in Edinburgh.
The new base in Davidson's Mains is due to open at the end of this month.
Speirs Gumley said the move would allow the firm to "build significantly" on its offering in the east of Scotland.
It currently manages nearly 27,000 commercial and residential units in developments across Glasgow, Edinburgh, Ayrshire and Lanarkshire.
Senior partner Lorraine MacDonald said: "We're delighted to be in a position to open an office in Edinburgh and are really excited about the potential for all of our services in the capital.
"Our Glasgow office is busier than ever, and with confidence returning to the property sector, we really believe that this is the right time for the company to expand.
"We already have 1,400 properties on our books across the capital, and we expect this to grow to 2,000 within a year."
The new office will also be used as a training hub for all Speirs Gumley employees. The company currently has a headcount of 70.