Nora Senior among appointees to business rates review group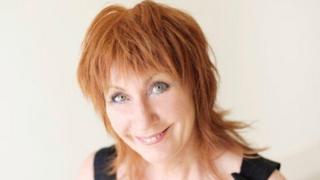 The president of the British Chambers of Commerce has joined the team which will advise the Scottish government on its review of business rates.
Nora Senior was among three appointments announced by Ken Barclay, who is leading the review.
The others were Isobel d'Inverno, from law firm Brodies, and Prof Russel Griggs, chairman of the Scottish government's regulatory review group.
Mr Barclay said it was "a highly skilled team".
Ms Senior is currently chairwoman of UK Regions and Ireland for public relations firm Weber Shandwick and chairwoman of Scottish Chambers of Commerce.
As he announced the appointments, Mr Barclay - a former chairman of the RBS in Scotland - called for businesses to submit ideas for reforming the rates system.
'Make views known'
Mr Barclay said: "As a group we will consider how business rates can respond to wider economic conditions and support business growth and long-term investment.
"Our aim is to bring forward recommendations that seek to enhance and reform the system to better support business growth and reflect changing marketplaces whilst still maintaining the level of income necessary to provide funding for services upon which businesses rely.
"To help us achieve this task, I would urge all businesses to make their views known on the way forward for our rates system.
"For the next three months we will be asking businesses, large and small, across the length and breadth of Scotland to contribute to our conversation so we can design a solution together."
Andy Willox, Scottish policy convener at the Federation of Small Businesses, said: "The Scottish government's landmark rate relief scheme continues to give Scottish small firms a helping hand.
"But with new rates help for small firms being deployed in England from April 2017, and many organisations highlighting that the current system is outdated, now is absolutely the right time to develop a plan for reform.
"While FSB will be submitting evidence, we would make the case for all Scottish small business owners to ensure their voices are heard."