Scottish Widows buys Zurich pensions and savings business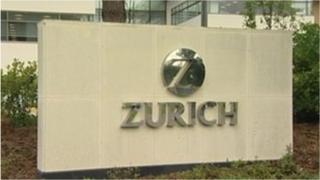 Scottish Widows, based in Edinburgh, is to take over the UK pensions and savings division built up by Zurich.
The long-rumoured deal was announced on Thursday by Scottish Widows' parent company Lloyds Banking Group.
It adds £15bn of assets under management to the £124bn already under management from the Edinburgh office. It also adds 500,000 customers.
According to Lloyds, this "accelerates the development of its financial planning and retirement business".
Insurance giant Zurich will receive exclusive distribution rights to provide life protection to certain corporate clients of Lloyds' commercial banking arm as part of the tie-up.
'Ideal opportunity'
In addition, 200 Zurich employees in Cheltenham are expected to transfer to Lloyds.
Antonio Lorenzo, chief executive at Scottish Widows, said: "Today's announcement is a clear signal of Lloyds Banking Group's commitment to the financial planning and retirement segment.
"The acquisition of Zurich Corporate Savings complements Scottish Widows' growth to date and provides us with an ideal opportunity to accelerate our goal to become a market leader in this important sector for advisers and customers."
Of Scottish Widows existing £124bn of funds under management, £35bn is in the workplace pensions business.
Earlier this year, Lloyds finally returned to private hands nearly nine years after the government bailed it out at the height of the financial crisis.