Murdo Fraser to stand for Scottish Conservative leader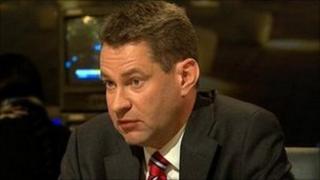 The deputy leader of the Scottish Conservative Party has announced his intention to stand as a candidate in the forthcoming leadership contest.
Murdo Fraser, MSP for Mid Scotland and Fife, said he had been encouraged by parliamentary colleagues to put his name forward.
He will outline his proposals for the party at a special launch in September.
After the Holyrood election in May, current leader Annabel Goldie said she was standing down from the post.
Mr Fraser said: "I am very much looking forward to a debate about the future direction of our party.
"We are still a long way from being a real force in Scottish politics. In order to become one we require renewal and change."