Scottish union official takes up Labour party post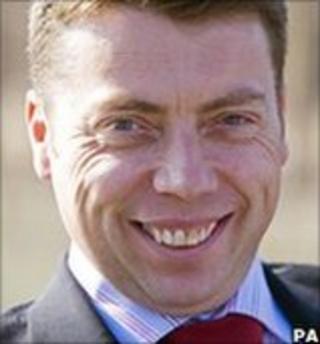 A man from Ayrshire has become the first Scot to take up the post of general secretary of the Labour Party in 99 years.
Iain McNicol started his new role on the first day of Labour's conference.
His appointment came as the party began consideration of moves to enhance the role of its Scottish leader.
A six-week election process has started to choose a successor to Iain Gray, who stood down after Labour's disappointing performance in the Scottish elections.
Mr McNicol has been national political officer of the GMB union for several years and replaces outgoing general secretary Ray Collins.
The key appointment will see him working closely with Labour leader Ed Miliband as the party's most senior employee.
Mr McNicol is just the third Scottish-born individual to hold the office of General Secretary. Ramsey MacDonald was the first from 1900 to 1912, followed by Glasgow-born Arthur Henderson in 1912.
Mr McNicol says "My job is to put in place the changes to ensure that Labour is a one term opposition at Westminster.
"The review led by Sarah Boyack and Jim Murphy is making major and over-due changes to the structure of the Scottish Labour party, devolving the party in the way we devolved the country."
In addition to the new Scottish general secretary, Labour's new chairman of the ruling NEC is also Scottish. He is the GMB union's Harry Donaldson.