Labour leadership contender rejects unionist label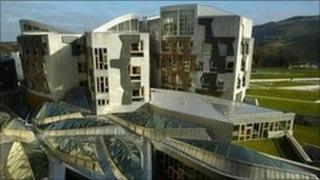 Scottish Labour leadership contender Ken Macintosh has said he would lead the party as a "devolutionist", not a "unionist".
As the party begins a six-week process to choose a successor to Iain Gray, Mr Macintosh outlined his views on the supporters' blog "Labour Hame".
Mr Gray is preparing to use his address to the Labour conference to criticise the SNP's record on the economy.
The nationalists have dismissed Mr Gray's comments as "nonsense".
In his address to party members, Mr Macintosh said: "Scottish Labour's review and the forthcoming leadership election provide Scotland's Labour party with the opportunity to renew and refresh our relationship with the Scottish people.
"I want to keep Britain together - I don't describe myself as a unionist.
"I consider myself to be a devolutionist and I believe devolution has given Scotland the opportunity not only to get the simple things right, but to be the shining light for others."
Scotland's record
Iain Gray is expected to use his speech to the Labour conference in Liverpool to attack directly the Scottish government's record.
Speaking ahead of his appearance on the platform, he said: "I know you will have seen Alex Salmond on the Six o'clock News talking about his Plan MacB.
"Well I am telling you Plan MacB is nothing but MacBull."
His arguments have been rejected by the SNP business convener Derek MacKay.
He said: "Iain Gray is talking nonsense on tax, nonsense on the economy and utter rubbish when he talks down Scotland's record on health, safety and education."