Solidarity Party man Hugh Kerr defects to SNP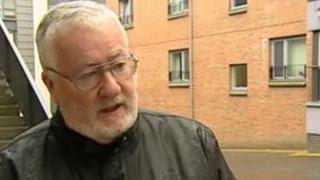 An ex-Labour MEP and former press officer for disgraced politician Tommy Sheridan has defected to the SNP.
Hugh Kerr has left the convicted perjurer's Solidarity Party and now campaigns with the Nationalists' Edinburgh Western branch.
He helped launch the Scottish Socialist Party but left in 2004 to join Solidarity, formed after a split over Sheridan's private life.
Mr Kerr was a witness called by Sheridan during his perjury trial.
The 67-year-old was elected to the European Parliament in 1994, representing the constituency of Essex West and Hertfordshire East.
He was an MEP until 1999. Since then Mr Kerr has stood as a candidate for both the Scottish Socialist Party and Solidarity in Scottish and UK elections.