Sir Gus O'Donnell warns over independence challenge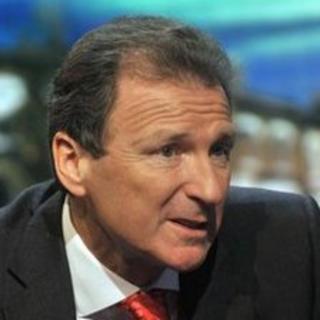 Britain's most senior civil servant has warned that holding the United Kingdom together will be an "enormous challenge".
Cabinet Secretary Sir Gus O'Donnell, writing in the Daily Telegraph, said the constitutional question would be a major issue in the coming years.
Sir Gus is due to retire at the end of the year.
First Minister Alex Salmond, responding to the article, praised Sir Gus as a "model civil servant".
In the article, Sir Gus said: "Over the next few years, there will be enormous challenges, such as whether to keep our kingdom united."
Sir Gus said the Civil Service needed to overcome its "cultural inertia" and take a leading role in driving economic recovery.
He added: "It is not enough now for the Civil Service simply to respond to a dampened economic climate. It needs to become a central part of its recovery and growth."
The comments have been welcomed by the first minister.
Mr Salmond said: "I have always regarded Sir Gus O'Donnell as a model civil servant, who has been extremely fair in recognising and respecting the democratic mandate of the Scottish government.
"Sir Gus is right to recognise the importance of the constitutional issue."