Scottish independence: Lord Wallace warns of 'unlawful' referendum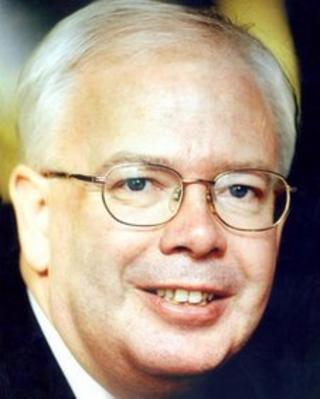 Westminster's senior adviser on Scots law has warned that Holyrood risks flouting the rule of law if it runs its own independence referendum.
Advocate General Lord Wallace said it would be a "worrying step" for a democratically-elected government.
The Scottish government insisted MSPs had the power to hold a referendum, but Lord Wallace disagrees.
The UK government has offered to give the authority to the SNP government if it asks a simple yes or no question.
Lord Wallace said: "To proceed with a referendum that is outside of its legal powers would be to act contrary to the Rule of Law.
"To flout this principle would be a very worrying step for a democratically-elected government to take."
In the House of Commons last week, Prime Minister David Cameron acknowledged that the SNP's May 2011 election victory gave it the right to hold a referendum on independence.
First Minister Alex Salmond has said his preferred date for the poll is autumn 2014 and that his administration is within its rights to hold it without consulting Westminster.
However, former Lib Dem MSP Lord Wallace disagreed with that view.
Scottish Secretary Michael Moore has said he would be happy to work with Mr Salmond to "sort out" legal issues over the referendum.
If Westminster and Holyrood fail to resolve the problem it could end up being ruled over by the Supreme Court, which sits in London.