Scottish independence: Centralisation worries raised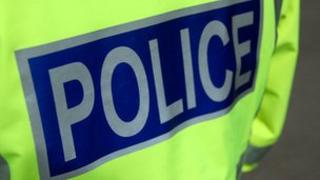 A historian has said the SNP would have to show "convincing evidence" that centralisation of services would not be a feature of an independent Scotland.
Prof Jim Hunter was speaking in light of plans for a single Scottish police force which had given Highlanders and Islanders "grounds for concern".
But SNP Caithness, Sutherland and Ross MSP Rob Gibson said a single force was not a sign of greater centralisation.
He added that independence would lead to more local decision making.
Prof Hunter, Emeritus Professor of History at the University of the Highlands and Islands (UHI), said he believed the SNP had given less attention to the Highlands since coming to power.
The academic said centralisation was a worry for all "periphery areas" of Scotland.
He said: "If you are of a nationalist persuasion you don't take kindly to the notion some parts of Scotland are very different to other parts of Scotland, and different regions within Scotland may have their own culture and their own economic requirements.
"People in the Highlands and Islands will want to see some pretty convincing evidence that the SNP are going to show due regard to the different aspirations for the different parts of Scotland."
Save money
Prof Hunter said moves towards a single police force and the possibility of education being taken out of local authority control were "grounds for concern" about centralisation.
He added that the SNP would need to show a commitment to decentralisation and that devolution did not "begin and end" in Edinburgh.
Mr Gibson said the creation of a new police force was being driven by the need for modernisation and to save money at a time when funding was restricted.
He also said UHI, which gained full university status last year, was a model of how education could be delivered.
Mr Gibson added: "In a free Scotland we can reconfigure local government to become local again.
"In a small nation it would be foolish, with the geography that we have, to see Holyrood centralising.
"We have very active members of the Scottish National Party and the opposition from the Highlands and Islands who would put any other case if necessary."