MSP Bill Walker 'will fight' assault charge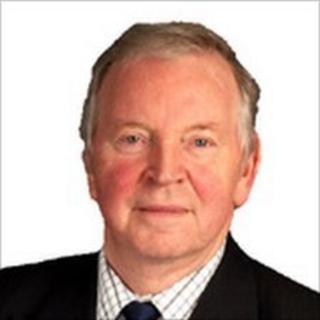 An MSP charged over allegations of domestic assault has promised to continue serving his constituents while fighting to clear his name.
Bill Walker, who was elected SNP MSP for Dunfermline West at the Holyrood election last year, was arrested at his Alloa home on Wednesday.
It is understood Mr Walker will appear at Dunfermline Sheriff Court in July.
The MSP was expelled from the SNP in April, but he is now in the process of appealing the party's decision.
After being charged, Mr Walker said he was pleased to have been interviewed by the police.
In a statement he added: "For the past few months I have been subjected to a campaign of gossip, innuendo and salacious allegations, and therefore welcome the opportunity I might now have to state my side of the case in possible court proceedings, which I am confident will clear me of any wrongdoing.
"There are serious questions to be put to those accusing me, but this will be done in the proper legal forum.
"I look forward to facing my accusers in court. Obviously, as these matters are now in the hands of the judicial system, there will be no further comment by me.
"In the interim, I shall continue to serve the interests of my constituents as MSP for Dunfermline."
A spokesman for Fife Constabulary said: "Officers have arrested and charged a 70-year-old man from Fife after an investigation into allegations of domestic assault.
"A report will be submitted to the Crown Office and Procurator Fiscal Service."