Scottish drink-drive convictions drop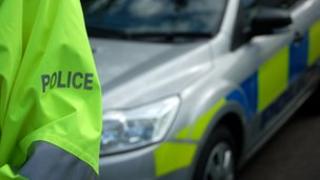 Drink-driving convictions in Scotland have fallen by a third in the past five years, according to statistics from the Scottish government.
Justice Secretary Kenny MacAskill said 5,348 people were convicted in 2010-11, compared with 8,071 in 2006-07.
The numbers were revealed in a parliamentary answer to SNP colleague Stewart Maxwell.
Mr Maxwell suggested the drop showed attitudes were changing rather than police were failing to trace culprits.
"These are positive statistics and the trend is plain for all to see - fewer people are drink-drug driving," Mr Maxwell added.
"People are taking on the message that it is completely unacceptable to drive whilst under the influence of alcohol or drugs."
The MSP backed the Scottish government's attempt to cut drink-drive limits by a third, bringing them into line with most of Europe.
The power to change the drink-drive limit was handed to Holyrood under the 2012 Scotland Act, which recently received Royal assent.
The Scottish government will bring forward plans later this year to lower the limit from 80mg of alcohol per 100ml of blood, to 50mg per 100ml.
"Any measure that will make our roads safer is to be welcomed," Mr Maxwell added. "Drink-driving is blamed for 39 deaths and 170 serious injuries a year on Scotland's roads."