Orkney venue for Scottish cabinet meeting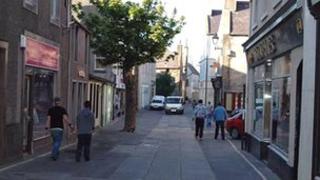 The Scottish cabinet is set to hold a meeting in Orkney later before taking part in a public forum as part of their summer tour.
First Minister Alex Salmond is not expected to attend due to a family illness.
The meeting will be chaired instead by his deputy, Nicola Sturgeon.
The Scottish government said more than 4,000 people had attended its cabinet events since the summer tour programme started four years ago.
Orkney Council's Kirkwall offices will provide the venue for the latest gathering.
After the private ministerial meeting there will be a public question and answer session.
Last week, while in Renfrew, ministers faced protesters at a similar event over proposals to introduce a bill on same-sex marriage.