Eight Aberdeen libraries under threat as council cuts costs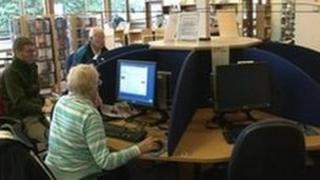 Up to eight community libraries could close in Aberdeen as part of cost cutting moves.
The city council claimed fewer people were using the smaller facilities.
The controversial proposals were first discussed, and then later rejected, by the Scottish National Party administration last February.
The new Labour-led council has decided to revisit the plans which could help Aberdeen Council save thousands of pounds.
Councillors have insisted that the public would be fully consulted before a decision was made.
Education convener, Councillor Jenny Laing, said the proposals were about providing library services within the current budget constraints.
She explained that as part of that process the council needed to consider building costs and whether some libraries could operate from schools or community centres.
Councillor Laing said: "Libraries are always an emotive subject when they have come up in the past, but what I would say is that we are looking at ways in which we can provide the service we do at the moment in a more innovative way.
"That may well mean that we have to relocate from the buildings we have."
Councillor Callum McCaig, leader of the SNP group on the council, was critical of any plan to reduce library provision. He said the move appeared to contradict Labour's claim that education was its number one priority.
A report on the matter will be considered by the education, culture and sport committee next week.