Scottish independence: Better Together's Darling on listening tour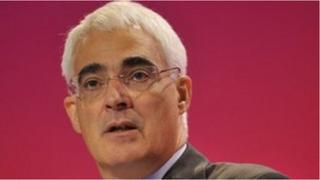 The leader of the pro-unionist Better Together campaign has embarked on a "listening" tour of Scotland ahead of the 2014 independence referendum.
Alistair Darling said he wanted to visit "every part of Scotland" to hear as many views as possible.
He insisted his tour over the next few months was about listening.
Former Labour chancellor Mr Darling will begin his tour starting with meetings in East Lothian, Edinburgh and Fife.
He said he would seek the views of business people, representatives from charities, trade union officials and heads of veterans' associations.
Mr Darling said: "Over the next few months, I want to get to every part of Scotland and I want to hear as many views as possible.
"The people I meet and the views I hear will form a huge part of our campaign in the run-up to the vote.
"This tour is about listening. It is about giving every part of our country the opportunity to shape the debate that will define our country for generations to come."
A deal was struck last year clearing the way for the SNP government to hold a referendum on Scottish independence in the autumn of 2014.
The two sides of the debate have formed campaigns - Better Together unites the Tory, Labour and Lib Dem parties and the Yes Scotland campaign unites the Scottish National Party and the Scottish Green Party.