Put your referendum questions to Jeremy Purvis of Devo Plus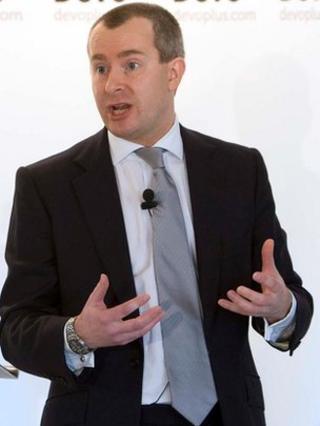 The head of the campaign to win more powers for the Scottish Parliament is taking to the hot seat to answer your referendum questions.
In the latest of a series of webcasts, Jeremy Purvis, of the Devo Plus campaign will put the case for increased powers for Holyrood, short of independence.
The Devo Plus campaign supports Scotland remaining part of the United Kingdom. Mr Purvis has spoken in favour of the Better Together campaign.
If you have something to ask him, email newsonlinescotland@bbc.co.uk
Please put "webchat questions" in the message field of your email.
Scotland will go to the polls in the autumn of 2014 to vote on whether the country should become independent.
We've already heard from the heads of the official campaigns for independence and the Union - Yes Scotland and Better Together - and this week it's the turn of Devo Plus.
Voters in the referendum will be asked a single yes/no question on independence - but supporters for a strengthened devolved parliament say their argument now carries significant weight with the public.
Mr Purvis will be grilled on these issues and more during the interview, which will be published on BBC Scotland's politics website.