Labour wins South Lanarkshire Council majority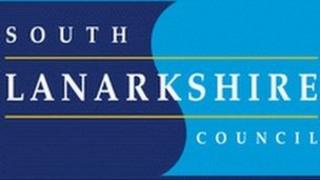 Labour has gained overall control of South Lanarkshire Council after winning an SNP seat in a by-election.
Gerard Killen won in Rutherglen South in a contest in which the Liberal Democrats came second and the SNP were pushed into third place.
The 26-year-old, who runs a small construction firm, described the win as a "fantastic honour".
The by-election was held following the death last year of councillor Anne Higgins.
Prior to the by-election, Labour was already running South Lanarkshire Council.
Mr Killen, said: "It is a fantastic honour to represent the Rutherglen community, where I was brought up and still live, and I look forward to repaying the trust the people have put in me.
Swing from Labour
"This was a fantastic team effort by Labour to show our ambition for this area and I look forward to working with council leader Eddie McAvoy and the rest of the Labour team to deliver for South Lanarkshire."
The SNP lost the seat despite managing a small net swing (0.5%) from Labour.
Councillors in Scotland are usually elected to multi-member wards under proportional representation using the "single transferable vote" method.
In a by-election where there is only one seat up for grabs, it effectively becomes an "alternative vote" contest.
An SNP spokesman said: "We welcome the by-election swing in first preference votes from Labour to the SNP which, coming after almost six years in government, shows that SNP support remains at the levels which delivered record electoral successes in both Holyrood and local government elections.
"While the SNP won a seat in this multi-member ward, coming third place in 2012 on the singe transferable vote method, the by-election was for one seat only on the alternative vote system - therefore the results are not comparable."
On the first count in the by-election, Labour won the seat with 1,352 votes, while the Lib Dems secured 999 votes and the SNP 712 votes.