Scottish government spends more on concessionary bus fares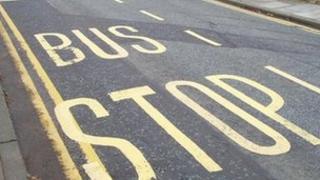 The Scottish government spent £181m on concessionary bus fares in 2011/12, an increase of £6m on the previous year.
Over the past five years, bus fares have risen by about 6% in Scotland - compared with a rise of about 10% for Great Britain as a whole.
The latest Transport Scotland statistics also showed that 1.3 million concessionary passes were being used for free travel.
The vast majority of these are given to adults over the age of 60.
A national scheme for concessionary bus travel came into operation in 2006/07.
In keeping with recent trends, about one third of bus journeys were undertaken by people holding a concessionary travel pass.
Over the past five years, operating costs for bus travel have increased at a faster rate in Scotland than in the rest of Great Britain, excluding London.
However, ticket prices and passenger revenue have risen more slowly in Scotland.