Put your questions to Willie Rennie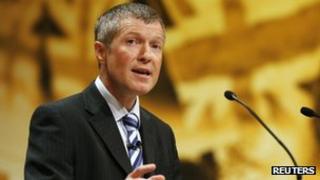 The spring political conference season is upon us and first to welcome the party faithful will be the Scottish Liberal Democrats.
The party is holding its spring get-together on Friday 15 and Saturday 16 March in Dundee.
On the first day of the conference, Mr Rennie will take part in a live BBC webcast in which he will answer your questions.
If you have something to ask him, email newsonlinescotland@bbc.co.uk
Please put "Liberal Democrat questions" in the message field of your email.
You will be able to watch the one-to-one, half-hour interview from 0930 to 1000 on Friday 15 March on BBC Scotland's politics website.