Put your referendum questions to Prof John Curtice of Strathclyde University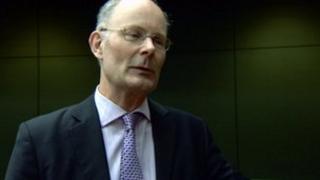 Polling expert Prof John Curtice will be in the hot seat to answer your questions on Scottish independence.
The psephologist, from Strathclyde University, is taking part in the latest in the series of BBC webcasts on the issue.
If you have something to ask Prof Curtice, email newsonlinescotland@bbc.co.uk
Please put "webcast questions" in the message field of your email.
The interview with Prof Curtice comes just ahead of the introduction of draft legislation on holding the independence referendum, in autumn 2014.
He is also co-author of the British Social Attitudes survey, which he says is the only exercise of its kind which has asked the same question about constitutional preferences going back to the foundation of the Scottish Parliament in 1999.
The interview will be published on BBC Scotland's politics website.