Put your referendum questions to business leader Liz Cameron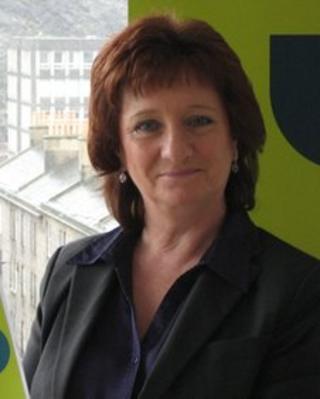 The chief executive of Scottish Chambers of Commerce, Liz Cameron, is taking to the hot seat to answer your referendum questions.
It is the latest of a series of webcasts focusing on the issues surrounding Scotland's future.
Ms Cameron has worked in the business sector for more than 30 years and has been chief executive of the chambers of commerce since 2004.
In October last year, the former personnel and training manager gave evidence to the House of Lords' select committee on economic affairs inquiry into the economic implications for the UK of Scottish independence.
She said the referendum was one of the most critical decisions "that the UK has made in a very long time". Ms Cameron added that it was vital that both sides of the debate started giving more information to Scotland's business community.
If you have something to ask Ms Cameron, email newsonlinescotland@bbc.co.uk
Please put "webchat questions" in the message field of your email.
Scotland will go to the polls on 18 September 2014 to vote on whether the country should become independent.
Voters in the referendum will be asked a single yes/no question.
The interview with Ms Cameron which will be published on BBC Scotland's politics website.